To celebrate this Friday's crease in the year (Hallowe'en, for those using the Gregorian calendar), here's a slightly creepy short story I wrote over ten years ago. This blog post will be archived after a week.
---
WHO PAYS THE PIPER
I am the travelling minstrel. No-one knows where I came from; no-one knows who I am. My accent is untraceable in each of the six languages I speak fluently, and when I sing a rhyme for my audience my voice is as sweet as my smile.
I have crossed and re-crossed many borders, under many guises, but I have no passport other than my craft. Minstrelsy earns my bread, provides my lodgings, feeds my ever-thirsty throat with wine.
I play for king and serf alike – no man do I judge simply by his station. Often those who have nothing to spare will offer me what little they can, where a lord or an earl would expect at least a little in return; and to each of these people I sing a different song. It is true, they say that whoever pays the piper may call the tune, and sometimes cash can be outbid.
But I am very vain; I crave appreciation, even if it is only from the scullery-boy who turns the spit.
Although my knapsack is small and tattered – for I have owned it for many years, and its age is starting to show – I have never lost a thing from it, neither by theft nor accident. It holds my mandolin, my three pipes, a couple of small medicine bottles.
And much, much more.
I arrived outside the town during the first days of spring, down from the high mountain pass and across the wide patchwork fields, a ragged, unwashed stranger with, I suppose, a lean look on my face.
South of the mountains I'd heard of this place as I played for some drunks in a tavern, bawdy songs to revel in – and I went from the warmth of the miller's wife's bed in the early morning, three days walk in the sleet of a German winter, to arrive on market day with the town walls grey in the early light and the huge wooden gates wide open.
With the traders and huxters I slipped inside and made my way along the back streets where the rats watched me pass, bold whiskers twitching, sleek and plump with strong teeth. The town was like every other I knew at that time, bad sanitation in all but the smartest quarter, heaps of refuse decomposing in the gutters and snot-nosed brats staring as I passed.
Who is this bright stranger, filthy as a tinker, who walks our streets unashamed?
I played for those children in the back streets and handed them nuts to chew instead of their fingernails, played my pipes and joined their games of tag, and they loved me.
In the market square I gathered a small audience before me and performed my most ingenious and amusing odes, pausing now and again for a quick tumble or acrobatic feat then bursting into song once more.
Applause was mine, and coins, and I saw in their eyes the admiration of my skill which pleases me more than anything else. I bowed low, and thanked them with the promise of a repeat performance, and began to explore the market with a couple of barefoot children in tow. I bought some food and shared it with the children as I walked through town with them, chatting and singing simple songs.
At our backs I could hear rustlings in the rubbish heaps as the vermin peeped out to listen too. By Jove, that place was plagued! I saw the rats scuttle from stall to stall, more than a score of them, and the bells around my ankles jangled as I walked and scared them ahead of me.
I served my apprenticeship charming the trees and rocks of the forest, the ever-changing waters of mountain streams, wild beasts more wild at heart than I.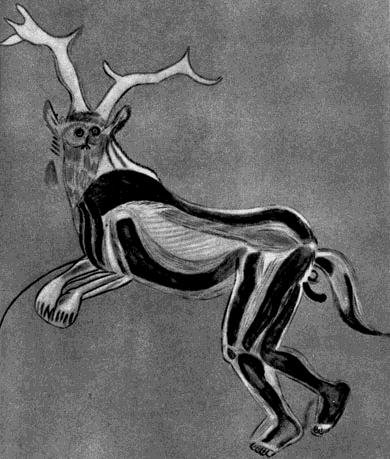 In return I learned the songs they sing, unknowable and fey, and adapted them to my limits.
Children know what they mean.
At the end of market day I found the liveliest tavern and sat in the corner, watching everyone around me. A plump barmaid with long Saxon braids brought my beer and sausage with a smile and a cheeky wink. Soon I was chatting with the locals like I lived amongst them already, and when night came I turned in with those broad arms around me and her soft rump to keep me warm.
I found myself in front of the Burgesses' Council performing songs both ribald and romantic, plucking the strings of my mandolin, huffing merrily on my wooden pipes – they produce the most mellow notes of my three pipes, although not the most delicious.
The Burgesses were pleased. One sat tapping his foot, keeping time with a long pointed shoe, and a few of them laughed at my buffoonery, so that when I pronounced my plan they were willing to grant me anything, they thought it was another jest.
They nodded and laughed and sent me on my way.
At noon the next day I stood in the square and took out my small metal pipes. The music they make has a sharp fluted edge and it cuts through the ears of those listening, cuts through the bricks in the walls and up to the high buzzing heaven of insects.
I played through the back streets alone, empty of people, and a heaving, struggling flow of small bodies followed me eagerly down to the river. I touched their tiny rodent hearts with my song and the waters curled up in their lungs.
And the townsfolk clapped and cheered, they laughed and brought me drinks in the tavern that night, they slapped me on the back and the barmaids kissed my face.
But not a penny did they pay me.
Oh, they were clever, those folk, but not as clever as I. Awaking an hour before cock crow, I craned my head out of the tavern window to watch the town sleeping under a cloudless sky, then made my way down to the street.
The cobbles were damp with morning dew and my breath misted in the air as I sat on the step and opened my bag to take out my third set of pipes. They are white, very nearly, with dirt-engrained rings around the fingerholes and a mouthpiece polished with wear. Old, these pipes, but beautiful, their contours naturally moulded to come easy to the hands.
And such sweet music! The angels themselves never heard such delights!
Notes low and pure came forth from my playing as I wended my way through the alleys, charming the hearts of those who could hear it, drawing them out of their houses in their nightshirts to skip down the streets behind me while everyone slept. Not a sound did we make save the music and the slap of little bare feet on the cobbles, a hushed rustling of excited breath as the sun broke free of the horizon and we crossed the bridge over the river.
The fields around us lay wrapped in thin mists as I coaxed my small friends with my music, the ancient bone pipes fulfilling their magical purpose. The children, they say, disappeared without a trace.
And so did I.
Times have changed since then, and my skills have adapted to cope.
It seems odd that people still talk of my exploits; sometimes I allow myself a smug little smile when playing my songs outside glass-fronted buildings as hundreds of people rush by. The chink of coins in my cap is as slow as time's heartbeat and few people stop for this poor ragged stranger who busks in the echoing malls, the tunes from his panpipes a little off-key and more than a little unknown.
But sitting cross-legged, I catch a child's glance, and I know the magic's still there. My third set of pipes has yellowed with age but the notes are still hauntingly clear, and joyful laughter tumbles from my knapsack each time I reach from them.
(c) Lee McAulay 1997-2014
---
(The illustration is of The Sorceror of Trois-Frères, Ariège, France, by Henri Breuil. Image at donsmaps.com, an online resource for the study of Palaeolithic European, Russian and Australian Archaeology)